I'm forever trying to write notes last minute to put in backpacks or lunchboxes (the son and Hubby). These brilliant sticky notes just saved me!!!!!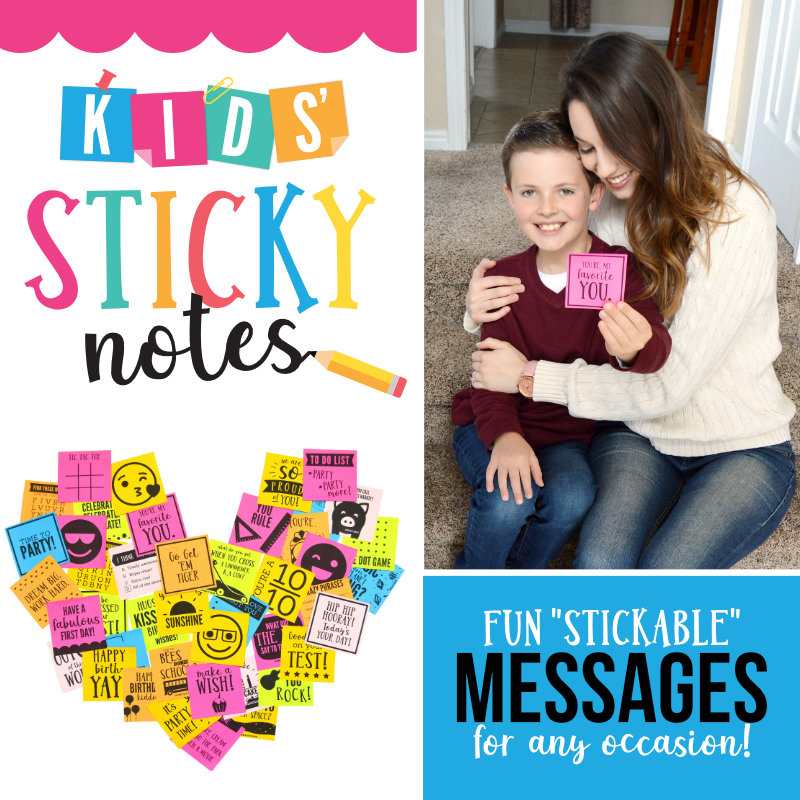 I found these adorable ones from
DatingDivas.com
. Feel free to purchase them from them directly, since I haven't YET designed a set of my own.
I didn't even think they'd work on my printer because I have a Brother Laser Printer and
I
tried it today and IT WORKED!!!!
SEE SO EASY!!
Okay, so they're perfect for adding as a lunchbox note but if you don't pack your kid's lunch, there are plenty of opportunities to give them a few notes of encouragement. Sneak in and put a note on their alarm clock, add one to a random page in a book they're reading, or even post them randomly around the house like a scavenger hunt, the back pack is a good place too. Honestly, the possibilities are endless. I'm seriously loving the easy creativity I can get with this idea.
Excited to start spreading that love?! Get ready to click 'save' and get your
digital copy of these printable sticky notes
so they're ready for lunchtime (or anytime) tomorrow!
Did you even know you could
print on sticky notes
?! What a brilliant solution! This printable pack has over a hundred designs to print. My suggestion is to print every page and sticky note at the same time and stash them somewhere so they'll be there when you need them most. After printing them all I just restacked them in a somewhat neat sticky note pile, stuck them in a resealable plastic baggie and I am good to go—for a loooong time. Mom win! (But some of the ink towards the top of the stick might come off a touch with the other stick ontop, so maybe place them back to back so the ink won't rub off)
Get the Sticky Notes now for just $3.97 instant download.
And don't worry if you're feeling overwhelmed, printing on sticky notes is much easier than it sounds. Once you grab the digital file, you print out a sticky note template, add sticky notes to the squares and run it through your printer one more time. No funky printer adjustments or technology fiddling necessary, I just put it through my paper tray. Just print and done.
PRINTING TIPS from Linda:
1. Print the template first (just choose that page to print), and select 100% size not "fit to page."
2. Then put your stickies on that page nicely lined up.
3. Feed the paper through your paper feeder tray, not the normal tray where you put paper but the hand feeder tray.
4. Then choose the sticky page you want to print on top of the stickies and only choose that page (for example only page 12 - 12). Type in 100% size not "fit to page." Then you'll have your page of stickies.
5. I would not recommend stacking them because the ink comes off a bit because of the sticky, so maybe put them back to back when storing them.
Some of them are print and completely done while others require a check mark or you could add more personal message but all of the sticky notes are equally amazing and still quick and easy. There are sets themed for school and birthdays, there are cute jokes, and just because notes for any occasion, plus fun activities, adorable emojis and ways to get creative with scrambled words.
Perfect for Valentine's day coming up, but also WHENEVER!!! Click image below!

Have fun! And if you were going to order some, which ones would you want/need for your loved ones? Any fun unique ideas?

Lots of love to you!